About Us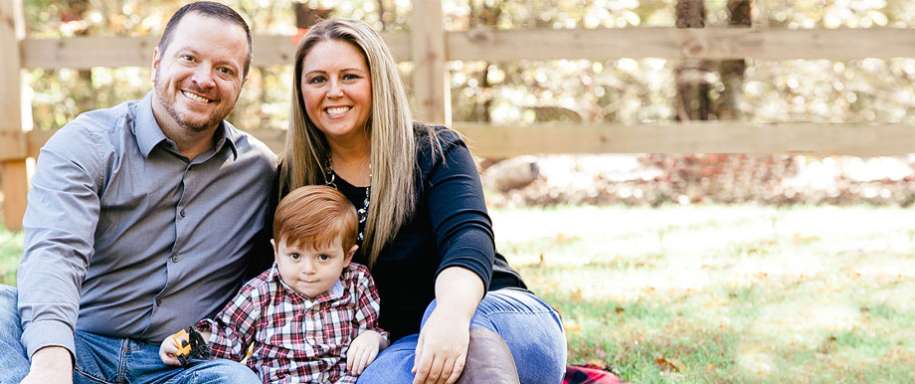 In 2000, Randall and Brandy had a crazy dream that seemed so simple back then. While living in rural South Georgia and having just discovered the Internet. Randall, a Ford dealer technician at the time, saw an infomercial for UTI mechanic vocational school and things began stirring in his mind. Randall and Brandy eventually decided to pack up and move to Texas, so Randall could go to school and change their lives.
They came, they saw, and they conquered! However, with a twist, they ended up moving back to Georgia 2 years later, when Randall took a job with an Atlanta Jaguar dealership. Fast forward to 2009, the economy was not doing well and the Jaguar dealership was struggling to fill the shop when an opportunity came knocking. It knocked when an offer to do contract work with the military in Iraq found its way into Randall's email; after a lengthy discussion, they decided to take a chance again and Randall took the job.
1 year became 3 years and finally, Randall was back home. However, 10 months later another opportunity came up and took Randall to Afghanistan with Lockheed for another year to work on an Aerostat team(ask him about that one). Upon his final return, they decided to go into business and build a future for themselves, that they controlled. Having never cared for the automotive dealership life and the endless, thankless hours that were required, they chose to pursue a future as an independent auto repair shop owner.
In February 2016, the little team of two became three when Mr. Bryce joined the family. The addition ultimately led to the acquisition of a local shop in Marietta called Accurate Care Automotive. Randall and Brandy loved the customers and the honest way Alan Cox had run that shop for over a decade and felt that this automotive shop was a perfect fit for their future!
Randall's various mechanic positions and experience from an engine and driveline tech at Ford, a Jaguar master technician, a Navistar defense MRAP FSR and deputy Iraq theater lead, to a Lockheed Mechanical field engineer coupled with Brandy's long career in property management and customer service have given them the ability to provide great service and accurate diagnostics across a full range of Asian, European, and Domestic vehicles.
Give us a call today for a free estimate at 770 423 9595, we can't wait to meet you!